New Website for Cyningstan DOS Games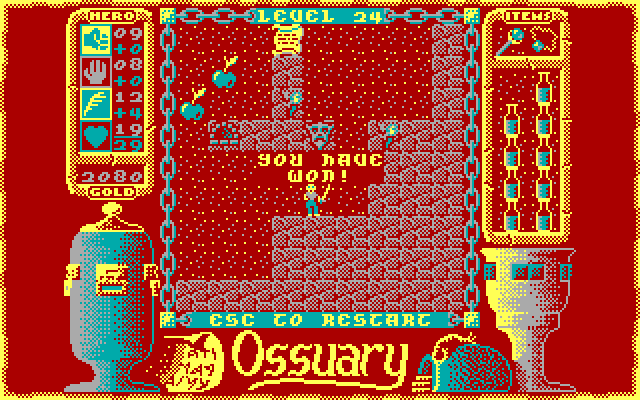 Sunday, 24th January 2021
With two DOS games released in 2020 and a third in development for 2021, the time has come for a new web site dedicated to the DOS games of Damian Gareth Walker. This is the place to come for information and downloads about games already released, as well as some news of forthcoming games.
Currently you can download the CGA Droids game as part of the CGALIB graphics library, and also the roguelike RPG Ossuary. There is news of the forthcoming Barren Planet game, and links to social accounts where you can keep up to date with the game's content.
Future features will include trying out the games within your browser, comments sections where you can ask questions about the games and leave feedback.