Barren Planet's First Expansion Released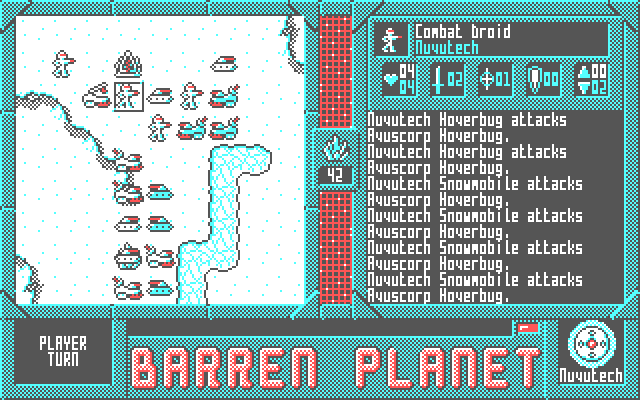 Wednesday, 12th July 2023
Today an expansion to Barren Planet has been released. Called The Polar Expedition, the new Downloadable content takes the form of a new campaign for the game, containing new units and a change of scenery.
Set in the icy polar regions of the planet Dapra, The Polar Expedition tells the continuing story of the two interstellar mining corporations, Nuvutech and Avuscorp, who are battling over the resources of the planet. It forms a sequel to First Landing, the campaign supplied with the game.
Coinciding with the expansion, and updated version of the Barren Planet game itself has also been uploaded. This fixes bugs that prevented the new expansion from working properly. So if you download the expansion, you need to download and install the latest version of the game too.
You can download The Polar Expedition from the Barren Planet web page.