Double Trouble: New DLC for Team Droid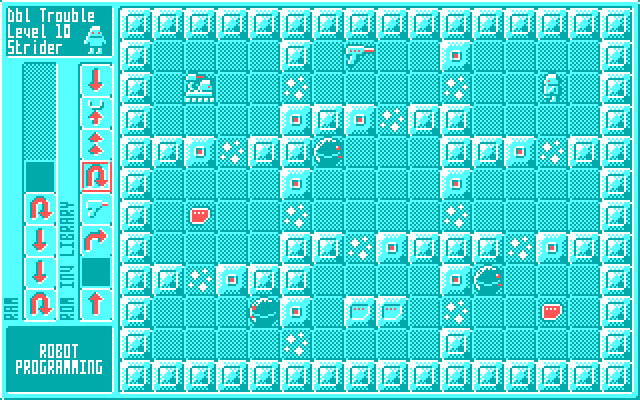 Sunday, 22nd January 2023
The puzzle game Team Droid has its first downloadable content: a new level pack called Double Trouble. Players who enjoyed the original Jam Levels included in the game can now control the cute robots over another twelve levels of game play.
The name comes from the fact that everything is doubled in this level pack. There are two data cards per level, and two card readers ready to receive them. And each level is designed to be completed with two robots working either separately or together.
Get the game and the new level pack from the Team Droid web page. There's also a small PDF manual for the level pack with an overview and installation instructions.